Welcome to
Constellations Fitness!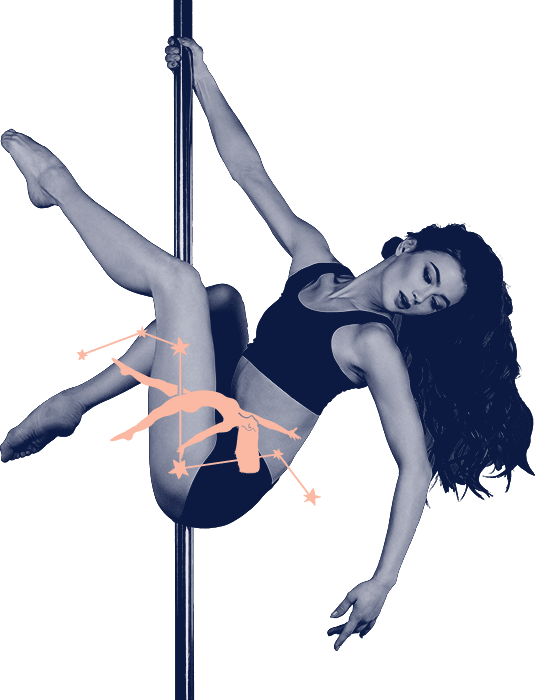 If you know anyone who has tried pole fitness, the chances are they will have raved to you about how you should try it and how amazing it made them feel, both physically and mentally. 
The pole community is incredibly supportive and attracts people from all walks of life, making people feel empowered, united and proud of their shared passion. This is where we take our name.
Constellations Fitness is your space. A space for you all to come and feel all sparkly! Here you can find a stronger, bendier and braver you, make friends and make progress, get active and get creative. 
At Constellations Fitness we celebrate each other's achievements and learn to respect our bodies for what they can do, rather than just how they look. While we burn calories, build muscles and set goals, we have fun! Perhaps most importantly, we provide an escape from the grind of daily life. This 'meditation in motion' can be a fantastic way of managing mental health.
Everyone is welcome, regardless of their age, shape or size. So whether you're a fitness enthusiast or a mum needing some 'me time', you need a little confidence boost or you just love hanging out upside down. Constellations Fitness is the place for you to shine.
1. a group of stars forming a recognisable pattern that is traditionally named after its apparent form or identified with a mythological figure.
2. a group of associated or similar people or things.
Hello! I'm Sophie. I grew up in the local area and discovered pole on a night out in around 2008. After dipping in and out of classes over the years to come, I settled in Bristol in 2015 and started lessons at the brilliant Pink Kitten Dance School. Soon I had an unlimited membership and wished I could pole and hoop all day every day!
I then moved to Liverpool, began teaching pole at local studios and qualified to instruct beginner, intermediate, advanced, kids and stretch classes. I've since qualified to teach aerial hoop too.
Constellations Fitness came about because I wanted to share the joy that pole fitness has brought to my own life with the people of the Glastonbury area. There are so many things to love about pole. What may begin as curiosity or a simple desire to keep fit and healthy can result in new friendships, improved mental health, a variety of positive physical outcomes and possibly a slight obsession! Its versatility means there's always something to please everyone. Be it spinning or static, gymnastics led or dance based, sexy or contemporary, recreational or competitive. Whatever you're drawn to, the aim is to always come away feeling sparkly!
I love the fact that the learning is endless and that everyone is on their own journey of progress. There is always something new to learn. Seeing the happiness on someone's face when they achieve a move that they've been working on for a while and hearing the class erupt in a big cheer for them is the best feeling ever!
Handstands and strength moves are my favourite, along with flowy, twiddly heels sequences.
I can't wait to see you in class! x
Are you looking for a space to teach your own classes? Maybe Dance, Zumba, Boxercise, or Meditation? 
We have daytime and Sunday slots available for hire – get in touch below to find out more!